Once More In The Heart Of England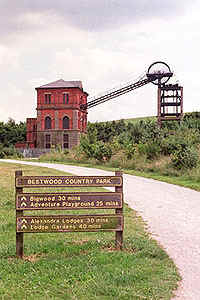 The eastern half of the Heart of England, that's where this is. It's every bit the heart of England as Warwickshire, Gloucestershire, The West Midlands and the rest. When people think of Nottinghamshire, the first thought is generally,
Robin Hood, well that's all very well and good, but, there is much more to this county than Robin Hood, for instance, if you have ridden or ride a Raleigh bicycle, it came from Nottingham, if you have ever read the poetry of
Lord Byron
, the family estate at Newstead Abbey is in Nottinghamshire and
Byron
himself is buried at the
Church of St Mary Magdalene
in
Hucknall

D.H. Lawrence, he was from Eastwood, just north of Nottingham, and many of the locations in his books are a fictionalisation of that town. The lists go on and on, and we'll try and get to as many of these points as possible, both people and locations....Time to go......