Eric Coates 1886 - 1957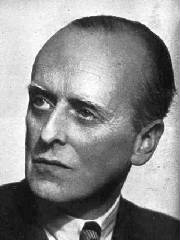 Born in 1886, Eric Coates was the youngest son of five children. His father was a local doctor whose home and surgery were on Tenter Hill, Hucknall. As a child Eric would lay awake at night listening to the Hucknall Old Brass Band practising in the nearby Plough and Harrow Inn, he was given his first violin when he was six.
His mother was a very good pianist, and his father played the flute, they formed an orchestra that included Eric and his three sisters. By the age of ten, Eric played first violin and two years after that, at the age of twelve was writing in a part for any player who unexpectedly dropped in on the orchestral rehearsal, no matter what the instrument was - violin, double-bass, cello or any of the woodwinds.
Already Coates was showing signs of health problems. Prey to colds, he succumbed to pneumonia, and became aware of numbness in the fingers of his left hand - neuritis, or 'that gnawing ache', as he called it.
To supplement his income, Eric played in theatre orchestras for 6 shillings a night before touring South Africa with the Hambourg String Quintette. It was the age of ballad concerts at which song ballads were sung by such singers as
Gervase Elwes
and
Nellie Melba
and the poet Fred E. Weatherley agreed for Eric to set his poems to music. The outcome was the rousing baritone song, Stonecracker John, inspired, rhythmically at least, by the jolting of a bus. It started a vogue for this type of song.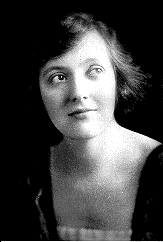 Phyllis Coates
After leaving the Royal Academy, Eric secured a position as viola player with the original Beecham Symphony Orchestra. Later he joined the Queen's Hall Orchestra under Sir Henry Wood at £2 10s a week. He sent home to Hucknall for his bicycle so he could explore London.Brilliant sight-reading ability made up for the pain in his left hand and Eric became principal viola with Sir Henry Wood from 1911 to 1919. While attending a concert at the Academy, he fell in love at first sight with Phyllis Black (pictured right), an attractive girl of sixteen. 'Too young!' her parents said, and there was a two year wait before they married in 1913. She wrote lyrics and helped him in everything he did. Not fit for service in the 1914-18 war, Coates wrote Four Songs of the Air as testimony to the RFC. By July 19, troubled by neuritis in his left hand and arm, he had to give up the viola and devote himself to composing and conducting performances of his own music.